Table of Contents
Scam 2003
'Scam 2003' is an eagerly awaited online series set to launch on SonyLiv, marking the second chapter in the Scam franchise after the highly successful 'Scam 1992.' The show highlights the notorious stamp paper scam masterminded over a decade ago by Abdul Karim Telgi. Recreating the devious tactic of counterfeit stamp paper production and circulation throughout India that led to a shocking loss of over 30,000 crores, the series portrays Telgi's rise from obscurity to power. It will provide an intricate look at the investigation and subsequent prosecution of Telgi and his cohorts.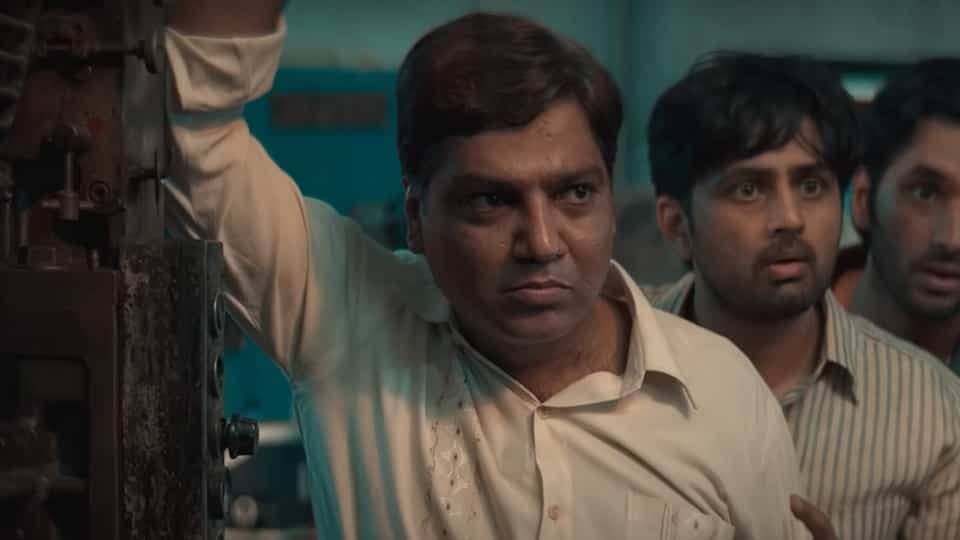 Production of 'Scam 2003':
Combining its creative forces once more to produce 'Scam 2003' are SonyLiv and Applause Entertainment, the minds behind 'Scam 1992.' With Tushar Hiranandani at the helm and Hansal Mehta as co-director, the series draws inspiration from Sanjay Singh's book on the scam. The 10-episode series is penned by Karan Vyas and Kiran Yadnyopavit, who were also integral to scripting 'Scam 1992'. The series aims to meld suspense, emotions, and action into a captivating narrative illustrating Telgi's intricate swindle. The web series underscores the scam's broadscale socio-political fallout.
Cast of Scam 2003:
The series features an ensemble cast of proficient and seasoned film and TV actors. Gagan Dev Riar, known for roles in 'Padmaavat' and 'Kesari', brings to life the character of Abdul Karim Telgi, tracing his transformation from a humble street vendor to the mastermind of a far-reaching criminal syndicate.
Release Date:
The much-anticipated series 'Scam 2003: The Telgi Story' is slated to release on September 2nd, 2023 on SonyLiv.
Here's a brief look at the details of the series:
Series Name: Scam 2003: The Telgi Story
Genre: Biographical financial thriller
Directed by: Tushar Hiranandani, Hansal Mehta (co-director)
Produced by: Sameer Nair, Deepak Segal, Hansal Mehta
Starring: Gagan Dev Riar, Mukesh Tiwari, Bharat Jadhav, Sana Amin Sheikh, Shaad Randhawa, among others
Distributed by: SonyLIV
Release date: September 2nd, 2023
How to Watch Scam 2003 Web Series Online
After its release, Scam 2003 will be available exclusively on SonyLIV. To watch, you need an active subscription to SonyLIV Premium.
You can then stream all episodes on the SonyLIV website or mobile app on Android, iOS, Firestick, Smart TVs, etc. New episodes expected weekly.
Where to Download Scam 2003 Web Series
Using the SonyLIV app, you can download episodes of Scam 2003 to watch offline later.
Install and open SonyLIV app on your device
Login and subscribe to SonyLIV Premium
Search for 'Scam 2003' after its release
Tap download icon beside each episode
View downloaded episodes in 'Downloads' tab
Downloading from illegal torrent websites is strictly prohibited.
In summary, the highly anticipated Scam 2003 can be easily watched or downloaded legally on SonyLIV once released. With stellar performances expected, it promises to be another blockbuster after Scam 1992.
More About the Download Options
Various platforms like FilmyZilla, Mp4moviez, Filmy4wap, Movierulz, Filmyhit, Bilibili, Dailymotion, and 123mkv offer download options for Scam 2003 web series. However, engaging with these platforms can pose legal issues. It is vital to regard piracy as unethical and damaging to the entertainment industry.
Conclusion
Scam 2003 promises to be an intriguing watch for audiences, much like its predecessor Scam 1992. With talented director Hansal Mehta and promising cast on board, the web series is sure to impress critics and viewers alike. The show will bring to screen the infamous Stamp Paper Scam that exposed corruption in the system and changed the face of counterfeiting in India.
FAQs about Scam 2003
Q. What is Scam 2003 about?
A. Scam 2003 is an upcoming Indian crime drama web series that will explore the 2003 Stamp Paper Scam engineered by Abdul Karim Telgi. It is a follow up to the hit show Scam 1992.
Q. Who is directing Scam 2003?
A. Acclaimed director Hansal Mehta who also directed Scam 1992 will be helming Scam 2003 as well.
Q. Who plays the lead role of Abdul Karim Telgi?
A. Actor Gagan Dev Riar will be portraying the central character of Abdul Karim Telgi who was the mastermind of the stamp paper scam.
Q. Where can I watch Scam 2003 online?
A. Scam 2003 will be streaming exclusively on SonyLIV after its release. You will need a subscription to watch it online.
Q. How can I download episodes of Scam 2003?
A. Premium subscribers of SonyLIV will be able to download and watch offline once the series is released.
Q. Who are the other actors in Scam 2003?
A. Saai Gundewar, Sabha Sayed Aaryan are cast in key roles alongside veteran actor Mithilesh Chaturvedi.